Dick Robinson, our founder, began his career in broadcasting nearly fifty years ago. Since his start as an on-air jock he has founded the Connecticut Schools of Broadcasting, owned a string of radio stations, and created The Society for the Preservation of the Great American Songbook.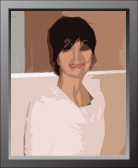 Joanie Lincoln is a writer and publicist for Dick Robinson. She has held various positions in the radio industry from the time she first worked for Dick as his executive secretary at WDRC, Hartford, in the early 70's. Since then, she has continued to work with Dick on a variety of public relations ventures.
Shandy Lawson has been building websites since 1999, editing video since 2004 and has been involved in audio production his whole life. At Robinson Media, he applies his skills to our graphic design, web development and Audio-visual production services.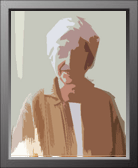 Annette Agnos is an Executive Assistant to Dick Robinson and provides quality control for American Standards by the Sea, his radio show and Music by the Sea, his television show.